Mom's Right To Die Lawsuit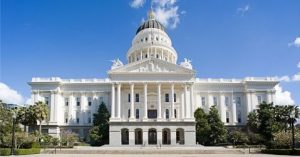 California State Capitol

View Photos
Sacramento, CA — Leaving her fate in the hands of a California judge, a 46-year-old single mother battling lung cancer with just months to live is hoping that the court will rule in her favor so that she may receive a fatal medication to end her life on her terms.
As reported earlier this month, the Democratic authors of right-to-life bill SB 128 pulled it from the Assembly Health Committee calendar after stiff opposition from religious groups. The bill would have allowed a mentally competent, terminally ill adult in the final stages of life to request aid-in-dying medication from a physician.
On Friday, a San Diego Superior Court judge will consider whether to dismiss the lawsuit filed against the state by Christy O'Donnell along with two other terminally ill Californians and a San Diego doctor. It asks that the court impose an injunction on the current law as it pertains to physician-aided deaths, which the state bans entirely and makes it a felony offense.
O'Donnell claims the law tramples her constitutional right to die on her terms as it currently denies doctors to prescribe fatal medication for mentally competent, terminally ill adults who can administer it themselves when the suffering become unbearable. In O'Donnell's case, she describes that without such assistance, her end will be a painful death by drowning in her own lung fluids.  The plaintiffs are asking for an expedited process due to the three patients' current states of deteriorating health.