Olsen Criticizes UC Pay Raises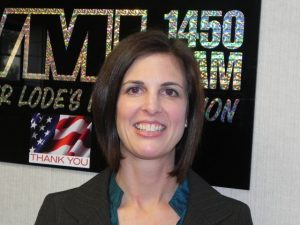 Kristin Olsen

View Photos
Sonora, CA — The UC system plans to increase its minimum wage to $15 an hour, and it is drawing criticism from the Republican Assembly leader.
UC Chancellor Janet Napolitano announced yesterday that the change will take effect in 2017. The plan was praised by many Democratic lawmakers, including Lt. Governor Gavin Newsom, who encouraged the California State University system to make the same move. The decision comes as the California legislature has been debating a bill to increase the statewide minimum wage to $13 in 2017.
Assembly Republican leader Kristin Olsen is criticizing Napolitano's plan, arguing that pay raises should not come at a time when UC officials have been telling students there is not enough money to keep tuition flat. Olsen says, "Each time UC deviates from its core mission of providing an excellent education, students end up footing the bill.  It is concerning that UC would implement this proposal just after spending an entire year arguing they do not have the funds necessary to keep tuition flat and enroll more California students."
The minimum wage increase will cost the UC system an estimated $14-million a year.
Assembly member Olsen represented the Mother Lode region prior to the 2010 redistricting.