Drug Bust Doctor's License Yanked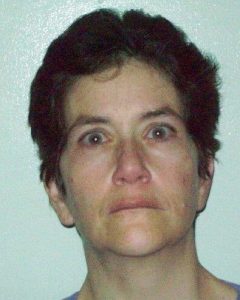 Dr. Lori Beth Sostock

View Photos
Sonora, CA — The state medical board has taken steps to bar a local pain clinic physician, arrested earlier this month, from practicing medicine.
On Friday, the court granted the state medical board's ex parte petition for an interim order to immediately suspend solo practitioner Dr. Lori Beth Sostock's medical license, pending further adjudication at the doctor's hearing, which has been scheduled for August 6.
As previously reported, Dr. Sostock, along with her partner and office manager Vanessa Lynn Sostock, were arrested on 56 felony drug-related charges following a seven-month investigation also involving the federal Drug Enforcement Agency (DEA) as well as the state medical board and department of consumer affairs. The offenses against the two range from conspiracy to commit sales or furnishing controlled substances, to prescribing controlled substances without a license.
According to the Tuolumne County Sheriff's Office, in addition to preventing Dr. Sostock from practicing any aspect of medicine within the state, the order prohibits her from making herself available or positioning herself as a medical practitioner in any capacity. She may not be present at any location where medicine is practiced for any purpose, except as a patient or as a visitor of family or friends.
Patients Seeking Medical Records
A recent sign posted on Sostock's clinic door stated that the facility is closed indefinitely. However, upon patients' requests, Dr. Sostock is required by law to provide them with copies of their medical records. County Health Officer Dr. Liza Ortiz, who is in communication with the medical board, indicates that her office has already received some copies of written patient requests. "We don't need them," she notes. "We're not the enforcement authority, but we can see, through that, that people are already requesting the records."
Dr. Ortiz points out that once patients formally request their records, Dr. Sostock has 15 days to furnish them. If, after that time has lapsed and they have still not received their documents, patients should then file a written or online complaint with the medical board. For more details on that, click here.
As soon as it sees complaints coming in, Ortiz explains, "[The board] may be able to speak to that office and have that physician release the records — and maybe that will happen immediately." She adds that the physician has two weeks to comply with the medical board's request for records. After that, she states, the board will then be able to subpoena the records.