Ortiz: Pain Clinic Closure Causes Concern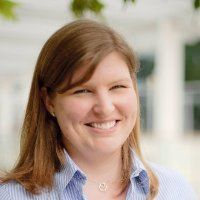 Dr. Liza Ortiz, Tuolumne County Public Health Officer

View Photos
Sonora, CA — Call it a timely intervention of sorts. Led by a recent surge in local prompt care and emergency room visits, due to the sudden closure of a medical practice/pain clinic this week, further fueled by newly released national figures on prescription painkiller overdoses, Tuolumne County Health Officer Dr. Liza Ortiz spoke with Clarke Broadcasting this morning.
The conversation was both a follow up to a release issued by her office yesterday afternoon and to discuss the practice of Dr. Lori Beth Sostock, which remains closed, at least temporarily, due to the arrest, earlier this week of the solo practitioner and her partner and office manager Vanessa Lynn Sostock on multiple drug-related charges, as previously reported.  As a direct result of the arrest, patients in need of medical pain care have been seeking assistance elsewhere, which immediately caused heavy impacts to local emergency rooms and prompt care sites.
Seeking pain management assistance at these locations, Dr. Ortiz warns, can be inappropriate,  because those physicians are often unable to complete the necessary follow up, like a primary care doctor can. "It is also often difficult for the emergency room to obtain the necessary medical records from previous visits to other sites, especially when someone visits the emergency room outside of regular business hours," she notes.
Dr. Ortiz indicates that her office and other agencies are making efforts to attempt expediting access to the clinic's records for the benefit of its patients. She adds that her best advice for the moment is that affected patients should submit a request for their records in writing as soon as possible directly to Dr. Sostock's clinic, and then follow up with a formal complaint after 15 days to the state medical board, if needed. Such complaints may be submitted online, by clicking here.
The Centers for Disease Control (CDC) released data this week that indicates a national epidemic of opioid drug overdoses, reflecting, what Dr. Ortiz also sees as a well-known problem in the county. Below is an extract of the release Dr. Ortiz issued yesterday on the CDC findings.
According to the CDC data, every day 44 people in the U.S. die from overdose of prescription painkillers and many more become addicted. The number of prescriptions of pain medications such as opioids has quadrupled over the past 15 years, contributing to the dramatic increase in drug overdose deaths. Drug overdoses now kill more people than car crashes according to the National Safety Council. While there has been an increase in prescription painkiller use, there has not been a decrease in the amount of pain Americans report, and there is little evidence that long-term opioid use leads to improvement in chronic pain, function, and quality of life.
For those patients who may be interested in reducing their use of prescription pain killers such as opioids, it is important to manage this with a primary care physician or specialist. There are treatments available to help with withdrawal symptoms, as well as recommendations on tapering doses. There are also recommendations for managing pain using other safer medications and therapies.
If you use prescription painkillers, you can:
Have a conversation with your health care provider about the risks of taking these powerful medicines
Make a plan with your health care provider on when and how to stop.
Be sure to use them only as instructed by your health care provider.
Get help for substance abuse problems at 1-800-662-HELP.
Call Poison Help 1-800-222-1222 if you have questions about medicines.