Additional Protection Against Drones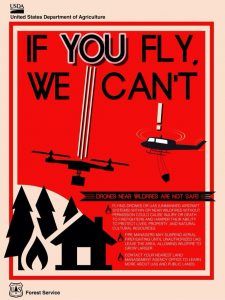 No Drones Signs

View Photos
Sacramento, CA — A second bill from a former Mother Lode lawmaker, aims to protect emergency responders from lawsuits related to damaging unmanned aircraft in the course of firefighting, air ambulance, or search-and-rescue operations.
Republican State Senator Ted Gaines (El Dorado), who, prior to redistricting, represented Calaveras County, is co-introducing another bill, SB 168, with Democratic Assemblymember  Mike Gatto. Gaines says the bill will help fire fighters; "do their job of protecting the public without worrying about frivolous lawsuits."
The bill's authors say that technology for effective "jamming" to keep drones away could be used and whatever the least-damaging methods for avoiding or disabling unauthorized drones as necessary in a crises.
Assemblyman Gatto says, "The legislature needs to act swiftly to make sure we send a signal that our society won't put up with this nonsense after seeing drone operators once again interrupt firefighting efforts in the Cajon Pass." The Cajon Pass incident occurred at the North Fire and caused the San Bernardino County Fire Department to temporarily ground tankers for 25 minutes. The fire started July 17th and is currently about 4,250 acres in size and 95% contained. The Baldy Mesa community so far counts 7 homes, 16 outbuildings, and 44 vehicles destroyed in the North Fire.
Assemblyman Gatto says, "Drone operators are risking lives when they fly over an emergency situation. Just because you have access to an expensive toy that can fly in a dangerous area that doesn't mean you should do it."
The Federal Aviation Administration (FAA) generally issues temporary flight restrictions over disaster and hazard areas but there is no state penalty for violations of the restrictions. Under current California law, it is a misdemeanor to interfere with the lawful efforts of a firefighter or company to extinguish a fire, convictions carry only a $1,000 penalty fine maximum. As reported previously, SB 167 seeks to restrict the use of private drones over wildfire areas.