House Passes Drought Bill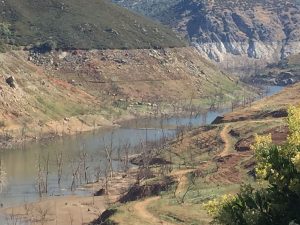 New Melones Reservoir

View Photos
Washington, DC — This morning the U.S. Congress voted 245-176 in favor of a bill that would impact New Melones Reservoir.
The "Western Water and American Food Security Act of 2015," pushed by California Republicans, it is designed to increase water supply for drought stricken farmers, and speed construction of new storage projects. It includes relaxing rules related to fish flow releases out of reservoirs like New Melones.
Only five Democrats voted in favor of the bill. Some opponents argued that it would hurt California's salmon fishing industry. Similar type measures were introduced during the past two legislative sessions, but they failed to gain support in the U.S. Senate.
The legislation was discussed by Congressman Tom McClintock during last weekend's Mother Lode Views. You can find the entire show by clicking here.