Tuolumne Hungry for Newer Housing Inventory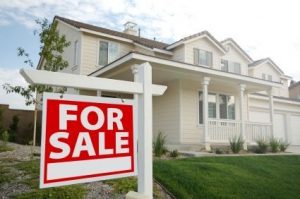 Home For Sale

View Photos
Sonora, CA — Tuolumne County home sales continue to show improvement but experts also indicate that a somewhat stale market inventory may be ripe for fresh listings.
Newly released data from the Tuolumne County Association of Realtors (TCAR)covering the first two quarters of 2015 indicate a seven percent increase in home sales from the same time last year. Overall, 423 homes sold. The median sales price of $225,000 was up one percent from the same period last year, while the average sales price of $247,090 was down by the same. Homes at $200,000 and under represented 43 percent of those sold, and those at $175,000 and under, 31 percent.
Private sales, which accounted for 85 percent of the first half of this year's home sales activity, improved by nine percent from the same period last year, indicating a strong market, according to TCAR spokesperson Karen Burkhardt. "Distressed" sales of REO and short sale properties, which made up the 15 percent balance, reflect much improved times, as she is quick to point out. Just a few years ago, both represented a much larger percent of the overall sales market. REO sales, at 12 percent were up slightly over the same time last year while short sales, at three percent, continued to shrink.
Healthy Sales; Prices Near Flat
"From a buyer's perspective, the statistics are good-looking," states Burkhardt. Certainly, she says, "The increase of one percent in price, is actually fairly flat — we kind of expected a little more of an uptick there — but from a buyer's perspective, that's good news."
However, "deals" continue to disappear, according to Burkhardt, who describes that most of the properties in the lower price ranges may be more attractive for investment buyers interested in fixer-upper properties to either rent or keep to sell later. "First time home buyers are not so much interested in those, because they may not have the money or the means to do some pretty serious rehab," she explains.
While, overall, Burkhardt describes the current market as "solid," she declares, outright, "I think we could use some inventory that buyers would find more appealing…newer inventory. It would be nice to see builders building some options for people."
Time To Build?
Further elaborating, Burkhardt shares, "I hear from our agents that they wish they had more inventory to show to people…some of the new designs. We have some people who are aging in the county, who maybe would like to leave their large-lot estate homes, but they are finding difficulty finding a nice, smaller house to go to. It's time to build. People who are aging in place in Tuolumne County and want out of that large property…they're looking for 1,200 to 1,500 square feet, well-designed."
The introduction of some fresh, new properties to the market, Burkhardt believes, would improve the housing ladder for everyone, because, as she put it, it creates more options. "People start to move around a little bit," she explains. "So, there's the chance that it might open things up…both for homeowners, who want to move up a little and then, for first-time buyers looking [to take over] that smaller home."
Market conditions continue to look up. TCAR, in its current market "snapshot," taken July 8, of 488 active listings, which represent an approximate seven-month inventory, 94 percent are private listings. Of the total current listings, 23 percent are homes priced at $200,000 and under; 14 percent are $175,000 and under. The current median list price is $279,000 and the average list price is $353,296.