Calaveras Will Vote On Sales Tax Increase For Fire Protection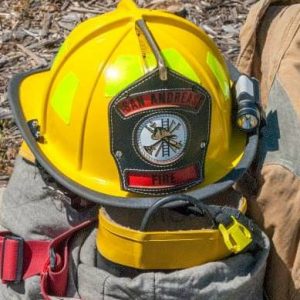 San Andreas Fire Protection District

View Photo
San Andreas, CA — A citizen spurred initiative to increase the sales tax in Calaveras County by a penny per dollar will go before voters in November.
If approved, the revenue would be allocated to the nine-county fire districts, and the Angels Camp Fire Department. Committee Chair Dana Nichols reports that it would help improve staffing and assure that firefighters are available 24/7 throughout the county.
The revenue would fluctuate based on spending trends, but last year the new tax would have brought in $5.7-million.
Talking about the process of getting the measure on the ballot, Nichols says, "This was an outstanding volunteer effort."
The tax measure was proposed because Calaveras County's fire districts often serve as a training ground where people volunteer for a few years and then leave for higher-paying jobs. Both the state and federal governments have increased their firefighter hiring in the past couple of years which is further speeding up the talent drain for the local districts.
Proponents turned in 3,056 signatures to the Calaveras Election's Office in support of the ballot measure, and 2,595 were deemed sufficient (signature and address matched with a registered voter). 2,161 were required to place the measure on the ballot.