Father And Son Headed To Jail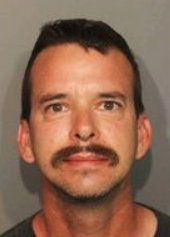 Jeffrey Scott Newby

View Photos
San Andreas, CA – A local father and son agreed to a plea deal to keep them out of prison for a brutally baseball bat beating of a man in Valley Springs.
43-year-old Jeffrey Scott Newby and 18-year-old Mike Patrick Newby were sentenced to eight months in jail, with 189 days already served, and three years' probation. The decision was recently handed down by Calaveras County Superior Court.
The conviction stems from a March 31 attack of a 59-year-old Valley Springs man in the 300 block of Paloma Road. As previously reported, Calaveras County Sheriff's deputies arrested the duo for using pepper spray and repeatedly hitting the victim with a bat, after first throwing something at the man's vehicle to get him to stop. The victim suffered significant injuries.
Also arrested, several days later, was 42-year-old Ayako Newby, for having some type of involvement in the incident but charges against her were dismissed,