Calaveras Home Sales Now A 'Fair Market'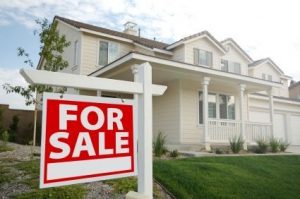 Home For Sale

View Photos
Calaveras County, CA — Real estate experts say "fair market" values follow blooming spring sales figures.
The Calaveras County Realtors Association (CCRA) reports that second-quarter real estate figures indicate higher year-over-year home sales and prices for four straight months and that this past quarter's sales reached the second highest level in nearly two years.
Along with the improving economy, CCRA spokesperson Teri Rogers notes, "Sellers are not being too greedy…properties are being priced for the market and buyers see the value in that and are making their offers closer to the asking price. It's called 'fair market value' and this is one of the best types of markets to be in, because buyers and sellers negotiate in the fairest of manners." In other words, she says, "It's not a buyers market — it's not a sellers market — and it brings people to the market as champions."
While home sales softened in April, according to CCRA data, the housing market momentum picked up in May and continued to be solid through June. "We are in a wonderful leveling off period with slow growth, which is what it should be," Rogers states. Looking ahead, she estimates, the leveling pattern with fair market value and cooperation should continue for the next 18 months to two years. After that, a seller's market with incremental price increases and a shrinking inventory is likely to kick in.
"It's a good time for investment purchases, as prices are affordable," notes Rogers. "If people buy now and sell in six to eight years, they will make money. It's all part of the cycle and the trends."
$250,000 Buys 'Good Bones'
Rogers adds that the county's current median price range around $250,000 also represents a popular buyers' price point. "It buys you a nice, solid home that has good bones and quality to it, but you might want to change out the flooring or do a new countertop — upgrades to make it your own — which aren't 'big ticket' items," as she puts it. For buyers, she points out, "It's important to know the value of a home in our median price range buys you a nice home that doesn't necessarily need a lot of work."
For sellers, listing price is everything, according to Rogers. Before placing a home up for sale, she advises, "It's important to know what has sold. Don't try to compete with what is actively listed on the market…what someone is asking for in price is not necessarily what they are going to get. You should always price your home based on the last six months of actual sales for a home that is comparable to yours."
For the period of April 1 to June 30, 2015, CCRA reports residential sales, at 275, were up more than 50 percent from last quarter and up over 15 percent from the same period last year. The current median sell price of $259,500 is up almost 13 percent from last quarter and over six percent from same time last year. New listings, at 555, increased almost 34 percent from last quarter and were up almost two percent from the second quarter of last year.
While the list price to sell price ratio of just over 97 percent is incrementally down from the same time last year, it edged up a half-percent over last quarter. The average number of days on the market for a residential listing in the second-quarter of this year was 93 days; three days less than for the same time last year.
Mortgage Rates Creeping
CCAR Administrative Officer Valerie Moon comments that, with mortgage interest rates edging up recently and an imminent increase in rates by the Federal Reserve, housing affordability concerns will be heightened but may also prompt prospective buyers to feel a sense of urgency to enter the market. Freddie Mac data for May shows that mortgage rates were up, with the 30-year, fixed-mortgage interest rate averaging 3.84 percent, up from 3.67 percent in April but down from last May's 4.19 percent. CCRA notes that these rates can change throughout the day and even a small difference can end up saving or costing a homebuyer money.