Brown Signs Olsen's CEQA Bill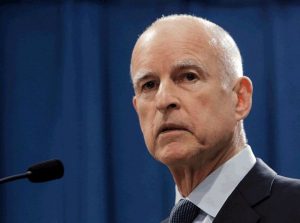 Jerry Brown

View Photos
Sacramento, CA — Governor Jerry Brown has approved a change to the California Environmental Quality Act.
In 2012, Assembly member Kristin Olsen authored a bill that provided CEQA exemptions for small cities and counties, with a population under 100,000, to make minor roadway repairs to improve safety. It was signed by Governor Jerry Brown, but it had a sunset clause, and was scheduled to expire this coming January. This week Governor Brown signed a revised bill introduced by Olsen, AB 323, which removes the sunset clause.
Olsen has claimed that the streamlined process helps save lives and taxpayer money. Olsen, the Republican Assembly Leader, previously represented the Mother Lode region.