Multi-Vehicle Accident Injures Five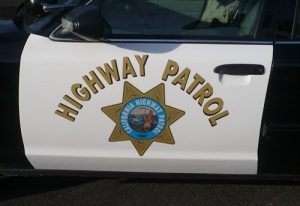 CHP Patrol Car Logo

View Photos
Jamestown, CA — Two people were ejected during a three-vehicle accident along Highway 120 near Chinese Camp that sent five to the hospital.
The accident occurred late Friday afternoon around 4:45 p.m., west of Enterprise Road near Sierra Pacific Industries. According to the California Highway Patrol, the driver 20-year-old Shirley Klosowaski, of Tuolumne was stopped in the eastbound lane of Highway 120. While preparing to turn left into a private driveway, the vehicle, a 2013 Toyota, was rear-ended by 70-year-old Franklin Dave Snyder, of San Leandro, a solo driver, piloting a 1996 Ford eastbound at about 55 to 60 mph.
According to the CHP report, the collision subsequently forced the Toyota into the westbound lane, where it was hit a second time by a westbound 2013 Honda, driven by 46-year-old Xialan Liu, of Los Altos. The second collision caused both of Klosowaski's passengers to be ejected from the Toyota. The two, Susan Dourghty and Caitlyn Ball, both 19-years old and from Sonora, suffered respective major and moderate head injuries. Dourghty was transported to Doctors Medical Center in Modesto. Ball, along with Klosowaski, who sustained a facial laceration, were taken to Sonora Regional Medical Center.
While the drivers of the Ford and Honda were reportedly uninjured, two of the four passengers in the Honda, 46-year-old Hao Zhang of Los Altos, and 67-year-old Shunling Yu, of San Jose, complained of pain and were taken to Sonora Regional Medical Center for treatment. The CHP indicates that while the investigation is still ongoing, neither alcohol or drugs appear to be a factor in the incident.