McClintock Upset Over Recent Federal Decisions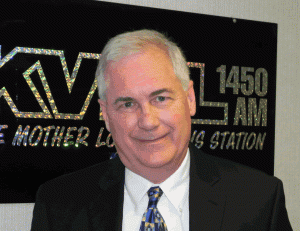 Tom McClintock

View Photos
Sonora, CA — Congressman Tom McClintock spent yesterday in Sonora meeting with constituents, notably hosting a town hall meeting in the Board of Supervisors meeting room.
One of the big issues he is focused on is the drought. McClintock is pushing legislation in Washington, DC that is in response to water releases designed to help endangered fish species. The proposal he is advocating for would allow water regulators more flexibility during the drought, and also calls for the federal government to begin a process of transferring ownership of New Melones, so that it can be operated by a coalition of local water districts.
"The federal government has proven itself to be completely disconnected from reality," claims McClintock.
To read an earlier story about this legislation, click here.
The District 4 Republican also spoke about his disapproval of the recent US Supreme Court rulings related to same sex marriage and the Affordable Care Act.
"There seems to be a majority on the court now, that sees their role not as the guardians of the Constitution, and Constitutional principles, but rather to enact policy that they find ideologically pleasing. What we saw with the Obamacare and gay marriage cases, is a priceless example of that."
McClintock's District Four encompasses the Sierra Nevada region.