Record Setting Water Conservation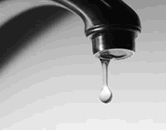 Water

View Photos
Sacramento, CA – The state target to reach is 25 percent water reduction was far exceeded by many California cities, giving the state a record setting May.
Today, the Water Resources Control Boards released its Urban Water Suppliers Report, which found 28.9 percent in water savings, statewide for the month of May, compared to 2013 levels. The report shows Mother Lode water suppliers all exceeded their set standard reductions.  The May water usage figures for  Tuolumne Utilities District (TUD) dropped by 43 percent; Groveland Community Services District (GCSD) was down 33 percent and Calaveras County Water District (CCWD) decreased 37 percent.
As previously reported, the State Water Resources Control Board handed down conservation standards for all water districts back in April that ranged from eight to 36 percent. The proposal set TUD and GCSD conservation goals at 24 percent; CCWD's standard, originally set at 32 percent, was reduced to 16 percent last month.
"The numbers tell us that more Californians are stepping up to help make their communities more water secure, which is welcome news in the face of this dire drought," states State Water Board Chair Felicia Marcus. "That said, we need all Californians to step up — and keep it up — as if we don't know when it will rain and snow again, because we don't.  If the drought continues beyond this year, we'll all be glad we did."
Water suppliers across the state are also stepping up their enforcement efforts, issuing complaints and penalties against violators, according to water regulators.