Supreme Court: Independent Redistricting Commissions Legal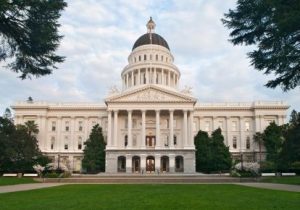 Sacramento Capitol Building

View Photos
The US Supreme Court issued a ruling that has implications on California.
In a 5-4 decision, the court upheld Arizona's Congressional redistricting process, which uses an outside commission to draw up Congressional districts.
It is very similar to the way California and 12 other states draw Congressional districts. The process is designed to limit political influence. California's commission was created as part of a statewide ballot initiative approved in 2010.
According to the Associated Press, in California a state auditor's panel takes applications and selects 60 potential redistricting commissioners. There are 20 Republicans, 20 Democrats and 20 that have another party preference or decline to state. Majority and minority leaders in the Senate and Assembly can eliminate two nominees from each political category, and eight commissioners are then randomly selected. Those members then select six additional people to the panel.
Prior to the change in 2010, Tuolumne County was represented in Congress by Jeff Denham and Calaveras County by Dan Lungren. Those original districts are now more centered in the Central Valley and Sacramento region, and Tom McClintock represents the redrawn district that encompasses much of the Sierra Nevada.