Budget May Fund CHP Body Camera Tests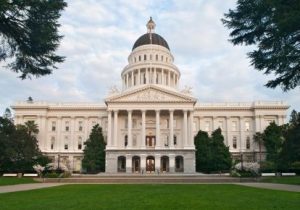 Sacramento Capitol Building

View Photos
Sacramento, CA — In tomorrow's budget meeting, state lawmakers will review a proposal that would allot the California Highway Patrol (CHP) $1 million to test body cameras.
As previously reported, SB 175, requiring that law enforcement departments develop a policy for using the cameras while on duty, passed by a unanimous vote on the Senate floor in early May.
Under the proposed plan, the CHP would draft a policy by January 1, 2016 and then implement the study in four locales across the state using a sampling of officers. The pilot program effort would reportedly focus on some main concerns and in order to develop working policies guiding the cameras' use by law enforcement.
Along with protecting the privacy of innocents, chief issues also involve the handling and release of footage and if officers should be able to review it before they write their reports. On the record, Democratic Assemblyman Reginald Jones-Sawyer of Los Angeles calls for the CHP to seek the best practices in all areas.