Welcome News For Calaveras Water Customers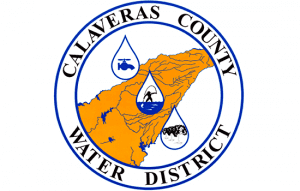 CCWD Logo

View Photos
San Andreas, CA – Heading into a hot summer weekend, welcome news comes for Calaveras County Water District customers: the state water board has agreed to reduce by half its tough 32 percent conservation requirement on residential water use.
CCWD spokesperson Joel Metzger confirms that the board accepted adjusted figures submitted by the district in an effort to reduce the challenging benchmark assigned back in May.
With regard to actual water use after data adjustments were made, Metzger says, "We went down from around 180 to around 82 gallons per day, and we believe this is a much more equitable way to represent how much water that our customers were actually using. So, it's great news from the state that we are able to have this lower conservation standard, but it's very important that people don't stop conserving – we're full steam ahead with our conservation effort."
As previously reported, while the district did not expect to hear back from the water board until next week, it anticipated that the state would positively consider district data accounting for additional summer population along the Highway 4 corridor as well as for non-revenue water used for line flushing, firefighting and lost to leaks and theft.