Calaveras Water District Seeking Relief For Customers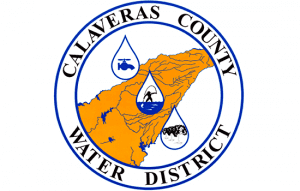 CCWD Logo

View Photos
San Andreas, CA — The Calaveras County Water District (CCWD) has heard word that its water customers may soon receive welcome relief from a tough, recently imposed conservation standard dealt by state water officials.
This week, the state Water Resources Control Board (WRCB) released its updated spreadsheet of "pending" tier changes, noted in red, for some of the state's urban water suppliers. Among those amended, CCWD's water conservation standard was listed at 16 percent; exactly half of the 32 percent requirement that was assigned back in May.
According to CCWD spokesperson Joel Metzger, since being handed the challenging standard, the district has been working with the WRCB to make data adjustments that more accurately reflect local residential water use.
"First, we accounted for the increase in the population in our peak population season, which is June through September, and we really looked at the Highway 4 corridor and the service areas that are in the Copperopolis and Ebbetts Pass areas, because those areas really expand during the summer months," Metzger explains. "So, we were able to get the information to the board and apply a population multiplier to increase the population during that time."
The district also made a second big adjustment by removing "unaccounted for" non-revenue generating water usage. This includes water expended for line flushing as well as leaks in transmission and service lines; firefighting applications; and theft from hydrants located in isolated areas, on the rise as water supplies are becoming more scarce, Metzger says. As the lower standard is still pending, Metzger stresses the district still especially needs its customers to do everything they can to conserve. He also noted that overall, the district's customers are coming through with flying colors, achieving 18 percent conservation last year; their water savings for May also showed a 37 percent improvement from May 2014.
Latest CCWD Board Actions
In its board meeting this week, CCWD continued working to finalize its budget for the next fiscal year and, according to Metzger, expects to adopt it later this month. Certainly, with the consumptive revenues down by a third from the last fiscal year, due to conservation efforts, he says, "This drought is certainly going to have a financial impact on the district." But, he adds, "We're very fortunate to be in a position that, even if we do take another big cut…we're still going to be okay…we just need to be conservative, careful and cautious…do everything we can to make the best use of resources available to us."
Unlike recent Tuolumne Utilities District (TUD) board discussions previously reported here, the CCWD board has not brought up a drought surcharge or rate hike. "The board's approach is to live within the means that we currently have and build in an accounting for revenue loss for conservation," Metzger states. He adds that the district also anticipates an increase in property tax revenues will help make up some of the difference.
In other board actions, the board unanimously voted to decrease their compensation for meetings to $120 from $135, effective in 60 days, and give its official full endorsement to general manager Dave Eggerton. As previously reported, Eggerton's hiring by the outgoing board last fall came with controversy, as incoming members had vocalized they wanted to be part of the process.