New Water District GM Tapped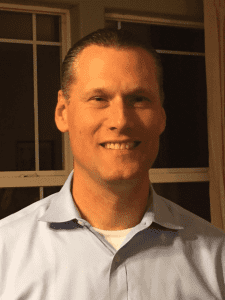 David P. Eggerton, new CCWD General Manager

View Photos
San Andreas, CA — The Calaveras County Water District (CCWD) has hired a new general manager, which has opened a flood of criticism.
Wednesday, the current Board of Directors hired David P. Eggerton to take over the GM position.  The move has sparked a controversy, as the three new board members elected in November have been very vocal that they should help pick the new head of the district.
In a 3-0 vote, with two members absent, the board hired Eggerton, who is currently the GM for the El Dorado County Water Agency.  Eggerton will be paid $159,000 a year, plus benefits. His contract includes a six-month severance pay, if he is fired without cause.  His predecessor, Mitchell Dion, fired in May, had a similar contract.
CCWD spokesperson Joel Metzger admits Eggerton could be out of a job when the new board members are sworn in.  "It's just a majority vote, so if three of the five say they would like to release the GM, then that would happen. But then, that would trigger the six months' pay [out], which is something that the community has found to be really distasteful in letting GMs go," Metzger states.
More than 30 candidates applied for the position, of which five were interviewed.  Board President Scott Ratterman explains why they had to act quickly: "By the time we got to the interview process,two of our top candidates had taken other positions."
Metzger says Eggerton is "coming in with eyes wide open," and is committed to proving he is the right man for the job.  "I know the board members who are going to come in did express willingness to get to know Dave, judge him on his merits and not just let him go immediately because they didn't hire him."
According to Metzger, Eggerton is a lawyer with water rights experience and his first scheduled day on the job is December 1.