Now Mandated: Statewide Water Reduction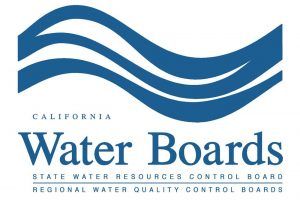 CA Water Board logo

View Photos
Sacramento, CA – For the first time in the state's history mandatory limited water use – in this case, a mandate call for a statewide 25 percent reduction enacted last evening under an executive order.
Tuesday night, the State Water Resources Control Board (WRCB) adopted an emergency regulation in accordance with Governor Jerry Brown's April 1 Executive Order. It requires all California residents to immediately reduce overall potable urban water use by 25 percent and directs the WRCB and other state agencies to safeguard the state's remaining potable urban water supplies in preparation for severe, long-term drought conditions.
According to WRCB, the 25 percent reduction constitutes more than 1.2 million acre-feet of water over the next nine months, which is the present level of Lake Oroville. The mandatory conservation move came after the state's March water savings figures showed little overall improvement from the previous month, as previously reported.
The newly mandated standards per community are in tiers that range from eight to 36 percent, based on how much the communities were able to conserve from June 2014 through February 2015 compared to a 2013 baseline. Both Tuolumne Utilities District (TUD), which achieved 31 percent savings through the period, and Groveland Community Services District, which saved 24 percent, must now maintain a 24 percent conservation standard. Calaveras County Water District (CCWD), at 18 percent savings, is required to attain a 32 percent conservation standard.
The new requirements also prohibit irrigation with potable water on medians and any watering outside newly constructed homes not in accordance with emergency regulations or other requirements established by the Building Standards Commission and the Department of Housing and Community Development.
Already prohibited under the Governor's April 1 order is using potable water to wash sidewalks and driveways; allowing runoff when irrigating with potable water; using hoses with no automatic shutoff nozzles to wash cars; using potable water in decorative water features that do not recirculate the water; and irrigating outdoors during and within 48 hours following measurable rainfall.
State data indicates that indoor water use should be no more than 55 gallons per day and that, typically, per-person usage in excess of that amount generally goes to water lawns and other ornamental landscapes. As the WRCB states that, on average, 50 to 80 percent of total residential use is outdoors, communities that are approaching, at or below the indoor target, were assigned a modest conservation standard while communities that use water well above the indoor target are being asked to do more.
"This is the drought of the century, with greater impact than anything our parents and grandparents experienced, and we have to act accordingly," explains Felicia Marcus, WRCB chair. "We set a high but achievable bar, with the goal of stretching urban California's water supply.  We have to face the reality that this drought may continue and prepare as if that's the case. If it rains and snows next winter, we celebrate. If the drought continues, we'll be glad we took difficult but prudent action today. It's the responsible thing to do."