Body Found In Red Hills: Suspected To Be Missing Man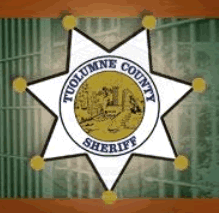 Tuolumne County Sheriff's Office

View Photos
Sonora, CA — Tuolumne County law enforcement officials had been looking for a missing man over the past couple of days, and this morning a body was located within the search area.
The Sherriff's Office is not formally declaring that it is of the missing man, but earlier this morning stated that officials were looking for 30-year-old Daniel Mulligan. He was last seen on May 19 when he left for the Italian Bar area to visit a friend. Mulligan's vehicle was later found abandoned on Monday in the Red Hills Recreation Area, so a ground search was initiated by the Sheriff's Office, and an air search utilizing a CHP helicopter.
The search continued this morning, and a body was discovered at around 9:30am. Sheriff's Office spokesperson Sgt. Scott Johnson says, "There was no obvious signs of foul play, but an autopsy has to be conducted, and that toxicology and pathology will give us a  cause of death and time of death. Again, it has not been positively identified as Mr. Mulligan, but his search has been called off at this time."
We'll pass along more information when it becomes available.