Keeping Tabs On Sex Offenders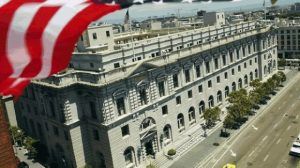 California Supreme Court Building

View Photos
San Francisco, CA — The California Supreme Court has voted to continue requiring non-forcible oral sex offenders to register for life.
The vote reinstates a 1947 law that requires those convicted of non-forcible oral copulation with a minor to register as sex offenders with police for the rest of their lives. In 2006, citing the law was discriminatory, the court voted 6-1 to overturn it. However, changes in justices serving on the court in January, including two new appointees to fill vacancies, prompted another vote on the issue. This time, the new members split their votes, which resulted in a 4-3 decision to uphold the law. Up until 1975, all oral sex was illegal in California; however, a law passed that year that legalized consensual gay sex acts.
Critics continue to claim that the law is discriminatory because it lumps all sex offenders together. There is no word on whether any further appeals could be brought forth.