$5,000 Grant To Feeney Park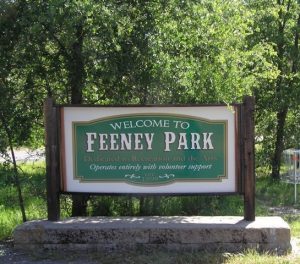 Feeney Park

View Photos
Murphys, CA – The Calaveras Community Foundation has donated money to help maintain a popular recreation site in Murphys.
$5,000 was awarded to help pay for the equipment and caretakers necessary to keep Feeney Park in good condition. The park is notably the home to Bret Harte Little League and Ebbetts Pass Youth Soccer League. In addition, it features walking trails, picnic areas, a skate park and a disc golf course.
Helen Yost, Feeney Park Board member, says, "We are pleased that our facilities are so heavily used by the youth of our area and the general public, but it takes a lot to keep the park in excellent shape. We very much appreciate this grant because it is difficult to raise maintenance funds."
Feeney Park is situated on Pennsylvania Gulch Road, off Highway 4, behind Michelson Elementary School. The grant is from the CCF's Community Fund that was established by a donation from Murphys residents Bob and JoAnna Reagan.