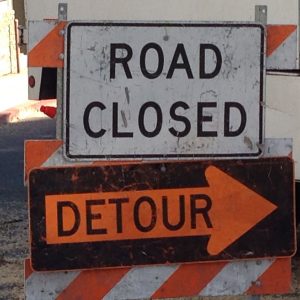 Road closed sign

View Photos
A new Field Poll finds Californians agree that road repairs and construction should be put on the fast track, but not about how to pay for it.
By a 71% to 14% margin, those polled say they want more rather than less money going towards maintenance of existing roads.  The margin narrows with regard to spending on new road construction with 48% in favor and 35% against.  That said, the road gets a little bumpy when voters were asked how to pay for it.
The poll asked voters whether they would support increasing the state gasoline tax by 10 cents per gallon to improve the condition of state roads.  Opinions for and against are evenly divided.  Poll officials say the main roadblock with increasing the gas tax is that three out of every four voters already believe California's gas tax is higher than in most other states.
Currently only 30% are in favor of a proposal to install an electronic device on vehicles to measure miles driven so taxes could be levied on a per mile basis instead of at the pump.  Toll roads are not a popular option either, when it comes to construction of new highways.  Those polled nixed the idea by a nearly five-to-three margin.