Lights Out Near Tuttletown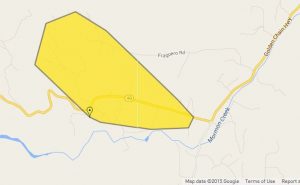 Power Outage Tuttletown area

View Photos
Tuttletown, CA – The wet and windy weather has caused power outages in a couple of areas of Tuolumne County.
The lights went out just before 7 a.m.  for 114 customers in the Tuttletown area along Highway 49 and Fraguero Road.  PG&E reports crews are headed to the site to assess the outage.  There is no estimated time of repair.
As previously reported, some 120 customers have been without power overnight in the Chinese Camp area due to a downed power line.  The lights have been out since 6:32 p.m. in the Chinese Camp area along Highway 120/49 between Sims, Red Hills and Jacksonville roads.  PG&E report crews are on-site working to restore power.  The estimated time of repair is 10 a.m.  Already customers have been without electricity for nearly 14 hours.