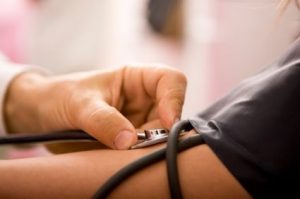 Health- blood pressure

View Photos
Several Mother Lode residents have reported receiving letters from insurance company Anthem this week indicating that hackers may have gained access to personal information.
The Associated Press reports the second largest health insurer discovered a "very sophisticated" cyber attack last week, and hackers gained access to names, e-mail addresses, employment details, home addresses and social security numbers of customers that are either currently covered, or have been in the past.
The cyber attack comprised files for "tens of millions" of customers, even the company's CEO, Joseph Swedish.  Insurance brands that were impacted include Anthem Blue Cross, Empire Blue Cross and Blue Shield and Amerigroup.
Anthem has been working with the FBI to find out who is behind the cyber attack.
The company has provided more information, in its FAQ section, here.