Rare Openings For Local Subsidized Housing Lists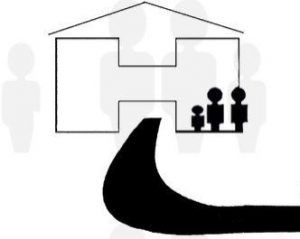 Housing Authority of the County of Stanislaus logo

View Photos
Stanislaus County, CA – Next week, a rare opportunity to join subsidized housing waiting lists for Tuolumne and Calaveras counties will provide new applicants who qualify a short window to potentially receive Section 8 rental assistance via the state's Housing Choice Voucher (HCV) program.
"We are planning a wait list opening…the week of January 20th", according to Michele Gonzales, Stanislaus County housing authority director of the regional housing choice voucher programs. "It may be many years before we open the wait list again and many county residents have been waiting a long time for this event."
In addition to these counties, the housing authority also maintains lists for Amador and Mariposa counties and will, next week, additionally open those to new applicants.
Through the HCV rental subsidy program, very low-income elderly, disabled, and family households living in the private rental market typically pay between 30 to 40 percent of the rent and the program subsidizes the difference through direct payment to the land lord. Participants must be a resident of the county in which they seek to qualify for the program and must meet income limits based on household size. These limits vary per county. For Tuolumne County requirements, click here. For Calaveras County requirements, click here.
According to Gonzales, the housing authority has not opened the wait list for the HCV program since it assumed administration of it for the four counties back in January 2012. Since it cannot anticipate when another opportunity may come around again, she anticipates a large response.
Interested parties may contact the office by telephone or online to request an application, which the office will send along with a pre-addressed return envelope via the US Postal Service. To avoid issues with a large-crowd response, the office explicitly states that it will not be accepting completed applications on site.
To request an application, call the office at (209) 557-2030 between 9:30 a.m. and 3:30 p.m. Tuesday, Jan. 20 through Friday, Jan 23, or during the same times Monday, Jan. 26. Through the housing authority website, online requests may be made 24/7 from Tuesday, Jan. 20 at 9 a.m. through Monday, Jan. 26 at 5 p.m.