Sonora City Councilman Looks Forward To 2015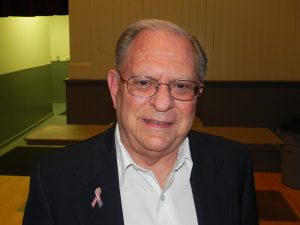 George Segarini

View Photos
George Segarini, one of the newest Sonora City Council members, took the oath of office last July.
Segarini was Friday's KVML "Newsmaker of the Day".
Now that he has attended several meetings and has made a few decisions, Segarini remarked on the difference between being an observer of Council meetings versus being a City Councilman.
"I've quickly realized that when you're in the audience, you think you know the easy answer," said Segarini, "I've learned that when a decision and a vote is required, no issue is as easy as it first appears."
Segarini said his top priorities throughout the upcoming year will include implementing aspects of the Vision Sonora Plan.
Vision Sonora is designed as a road map to improve the mobility and appearance of the downtown district. This includes public parking, trails around town, outdoor restaurant seating, additional trees and improvements to the overall appearance of Stockton and Washington Streets.
The plan is being used to help secure grant funding to construct the projects.
The Vision Sonora effort is being overseen by the City of Sonora and Tuolumne County Transportation Council. Funding for the project came from a $225K state grant.
Segarini said, "I want to be a good steward, and do some good things for the city and I appreciate former Mayor Hank Russell for urging me to run."
The "Newsmaker of the Day" is heard every weekday morning on AM 1450 KVML at 6:45, 7:45 and 8:45 AM.