Five Arrested For Stolen Ammo, Guns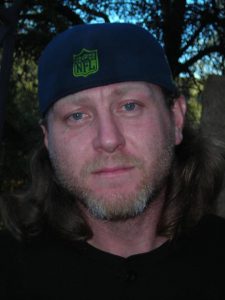 Aaron Jess

View Photos
Sonora, CA — An alert local gun dealer helped Sonora Police recover some stolen property, which led to the arrest of five people for burglary and drugs.
Detectives report that thieves broke into several City of Sonora storage sheds and containers on November 4, making off with a large amount of ammunition and firefighting equipment.
On December 10, investigators say Aaron Jess, 31, of Sonora attempted to sell some of the stolen ammo to a local gun dealer, who alerted police.  Officers arrested Jess after finding him in possession of a large amount of methamphetamine, along with items used to sell the drug, and a bulletproof vest.
Investigators learned of a felon living in Jess's home on the 500 block of Sonora Avenue in Sonora, where there were loaded firearms.  During a search of the home, detectives found more stolen ammunition, along with other items from the burglary.  Additionally, two loaded guns and methamphetamine were discovered; police say four young children, ages three to eleven were living there.  An estimated $10,000 in stolen property was recovered, according to investigators.
Police arrested four adults inside the home on felony charges.  The Sonora Police Department released this arrest information:
Jacob Gosselin, 30, of Sonora, convicted felon:  Jacob Gosselin was identified as being an accomplice in the burglaries and in possession of stolen property.  He has felony convictions for escape, burglary, auto theft, felon in possession of ammunition, and evading.
Christopher Botts, 42, and Michayla Botts, 19, both of Sonora, were also in possession of stolen property related to the burglaries.
Deanna Gosselin, 31, of Sonora, was in possession of stolen property and methamphetamine.
Deanna and Jacob Gosselin are the parents of the four children located inside the residence.  The children were turned over to the care of Tuolumne County Child Protective Services.