Berryhill Previews Upcoming Legislative Debates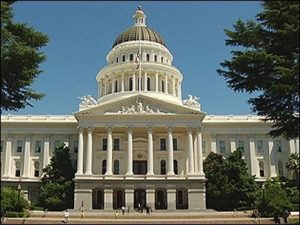 California Statehouse

View Photos
Sonora, CA — Several California lawmakers took the oath of office this week in Sacramento.
District 8 Republican Senator Tom Berryhill will talk about what he feels will be the big issues during the next session.
On this weekend's Mother Lode Views, Berryhill will discuss allocating money from the Proposition 1 water bond, tuition hikes at California Universities, his proposed changes to the California Environmental Quality Act, the future of the high speed rail project, and the potential renewal of the Proposition 30 tax increases.
Berryhill will share his opinions on those and other topics during the 30-minute interview. Berryhill's District 8 covers much of the Sierra Nevada region, including both Tuolumne and Calaveras Counties.