A Few Chickens Will Be Allowed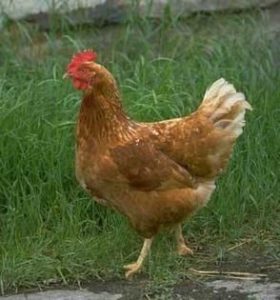 A Chicken

View Photos
Sonora, CA — Today the Tuolumne County Board of Supervisors passed an ordinance allowing residents to raise poultry. Four supervisors voted in favor of the ordinance with Supervisor John Gray dissenting.  Supervisor Gray said he is not against chickens, he agreed with the person who spoke against the ordinance saying, "We have 17,000 parcels out there that people bought that were zoned a certain way. Had they wished to do something different, they certainly could have bought a different piece of property." The other supervisors each mentioned that individual home owner associations could enact their own rules against owning poultry.
Six people spoke in favor of allowing poultry, at least four were also against limiting ownership to only properties over one acre. The public commenters provided various reasons in support including; Tuolumne County is a rural area where chickens ownership should be expected, permitted, and will not bother others, comparing them to cats and dogs. Other places that permit chickens were mentioned including the City of Sonora. The educational aspects of children raising chickens and the trend of growing and eating local healthy food was also put forth as reasons to allow chickens in Tuolumne County. All six who spoke in favor also spoke in rebuttal to Paul Griebel's dissenting opinion that there is a social contract against permitting poultry in residential areas.
The supervisors approved the original poultry ordinance with modifications to allow up to two chickens on a half acre or less, four chickens on one-half to one acre and up to six on R-1 zoned properties of an acre or more. No tom turkeys or turkeys on properties of less than one acre are permitted. The planning commission's recommendation was to only allow chickens on R-1 zoned property over an acre.
Supervisor Evan Royce conducted the public discussion and in the end said that he too was "for the chickens." He noted that the requirement for a healthy chicken enclosure is 10 square feet. He said, "I think it's healthy, and its a good thing to encourage people to grow their food. I think it is a good lesson for children."
The ordinance that was passed calls for the policy to be reviewed in one year. Also the Tuolumne County Agricultural Commission will host a workshop for those wanting to raise poultry at the Sonora Library on February 24th. California Department of Food and Agriculture speakers are planned at the event.