Participation In Ebola Preparedness Exercise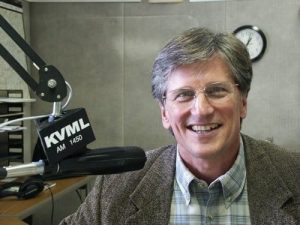 Dr. Todd Stolp

View Photos
Tomorrow, several agencies in Tuolumne County will be taking part in a statewide exercise to practice community plans for responding to an outbreak of infectious disease.
Dr. Todd Stolp, Tuolumne County Public Health Officer, was Wednesday's KVML "Newsmaker of the Day".
This practice is an annual event coordinated by state and local health officials to assure that communities are prepared for any number of health emergencies that might occur.
This year, Tuolumne County will be exercising local plans for assessing, transporting and providing safe care for a patient with possible Ebola Virus Disease.
In addition to the Tuolumne County Health Department, participants in this exercise include Sonora Regional Medical Center, Tuolumne County Ambulance, the Tuolumne Me Wuk Tribal Emergency Services, local Fire Fighting services and First Responders including Cal Fire, the county Office of Emergency Services, the Tuolumne County Sheriff Office and other law enforcement services.
Responses to Public Health emergencies in Tuolumne County are coordinated by the Tuolumne County Health Department in partnership with the Office of Emergency Services and with the assistance of many local agencies that make up the members of the Tuolumne County Health Care Coalition. This group meets regularly throughout the year to refine and update procedures used to respond to events that could potentially pose a threat to the health of local residents, including excessive heat, severe cold weather, power and utility outages, outbreaks of infectious diseases, natural disasters like earthquakes, air quality issues in conjunction with the Air Pollution Control Officer, terrorist incidents and evacuations due to events like local wildfires.
Members of the Health Care Coalition include local tribal clinics, skilled nursing facilities and other important providers of health services.
The exercise scheduled for Thursday, November 20, 2014, will allow responders to practice protocols that have been developed in compliance with the recommendations of the Centers for Disease Control, the California Department of Public Health and the Tuolumne County Public Health Department to address the possibility of a local resident presenting to a health care provider with symptoms of possible Ebola Virus Disease.
According to current federal protocols, individuals travelling from any of four African countries – Guinea, Liberia, Sierra Leone or Mali – who have destinations in the United States must travel through one of five airports. These persons will be screened by federal authorities, and if there is no evidence of active disease, the state health department and ultimately the local health department will be notified of the arrival of these persons into their respective states or counties.
The local health department will then continue to screen these persons according to local protocols until the 21-day period during which they could potentially develop symptoms of Ebola Virus Disease has passed.
The exercise that is planned for tomorrow will practice identifying a person with potential symptoms of Ebola Virus Disease and making arrangements for an appropriate referral and transportation of this patient to a source for further evaluation and care while protecting the safety of responding emergency personnel.
During the exercise, participants will practice the use of Personal Protective Equipment, the transportation of a potentially infected patient and the management of such a patient at the scene of the hospital, utilizing plans that have been the focus of work by both pre-hospital and hospital personnel. This will also provide an opportunity to review waste disposal plans and procedures for the decontamination of supplies to minimize the disruption of other health care services.
The "Newsmaker of the Day" is heard every weekday morning on AM 1450 KVML at 6:45, 7:45 and 8:45 AM.