County Awaits Governor's Plan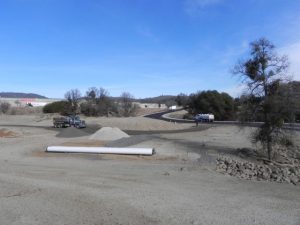 Old Wards Ferry Road Law and Justice Center Property

View Photos
Sonora, CA — Tuolumne County is in a waiting game when it comes to trying to secure additional jail money from the state.
As reported previously, Amador County turned down about $23 million dollars in AB 900 grant money, and Tuolumne County is hoping to receive a portion for its jail project. Tuolumne County has already secured $20 million from a SB 1022 grant to go towards the combined $37 million new jail.
The Board of Supervisors had previously talked about asking local state lawmakers to introduce legislation that would set Tuolumne County up to receive a chunk. The state would need to move the money from a state AB 900 Phase 1 program to an AB 900 Phase 2, which would put the county in a prime position to receive funding. The State Board of Corrections would then actually allocate the money.
That proposal, could potentially, be put on hold.
"Just recently, we've been informed that the Governor's very interested in making sure that any monies, unused from prior grant cycles, be allocated in a fair manner, to other jurisdictions that can use that money," says CAO Craig Pedro. "But, they don't have a precise plan developed yet."
Pedro says the county may avoid pursuing its own legislation, if it is in conflict with what the Governor is proposing.  Pedro says he would not be surprised if the Governor's plan comes out when the state budget is proposed in January.
The jail is one of many projects proposed for the Law and Justice Center site off Old Wards Ferry Road. The first project will be the Juvenile Detention Hall, which will likely have a groundbreaking around February. When the jail project gets underway is dependent on when all of the funding is secured.