California Ebola Quarantine Order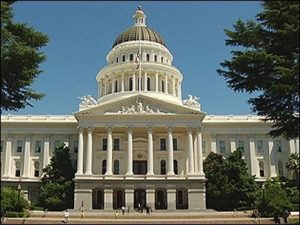 California Statehouse

View Photos
Sacramento, CA — The California Department of Public Health has ordered a 21-day quarantine for any travelers that come in contact with Ebola stricken patients.
The order issued by California Department of Public Health Officer Ron Chapman notes that many healthcare workers have "selflessly volunteered to help combat the current Ebola epidemic in Guinea, Liberia and Sierra Leone." However, it results in "high risk exposure."
California has had no confirmed cases of Ebola. According to state documents, the quarantine order could range from simply monitoring individuals, to potentially, "limiting  his or her freedom of movement." A violation of the quarantine order could result in a fine or imprisonment. Anyone that disagrees with their perceived need to be in quarantine can request a hearing with state health officials.
The state health department stated that the purpose is to protect the health of the general public.