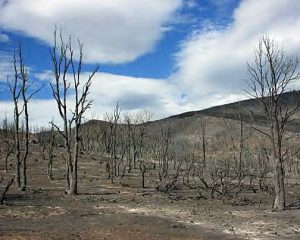 Rim Fire burned trees

View Photos
Sonora, CA – A federal judge has shot down some environmental groups second attempt to halt salvage logging in the Rim Fire burned area.
The Center for Biological Diversity and two other groups argued for a preliminary injunction against the Rim Fire Record of Decision (ROD) once again citing the intrusion into the California spotted owls nesting territory. As reported earlier, the groups used that same argument in September to try to get a temporary restraining order against logging, which was also denied. (Click here for that earlier story.)
Senior U.S. District Judge Garland Burrell Jr. denied the injunction citing in his decision, "The agency [Forest Service] adequately considered the project's potential impacts on the California spotted owl as NEPA requires.  Therefore, Plaintiffs motion for a preliminary injunction based on the Forest Service's failure to determine the California spotted owl's critical viability threshold is denied."
That brought this reaction from Chair of the Yosemite Stanislaus Solutions (YSS) group and President of Sierra Resource Management, Mike Albrecht. "This is just more good news for our community, for our industry and for the Forest Service.  The Judge has made the same ruling that these plaintiffs don't have a case.  The Forest Service has done their job. They're protecting the species and logging can continue."
Albrecht expects the environmental groups to appeal this decision to the U.S. 9th Circuit Court.  There is no word from the environmental groups on a possible appeal.