McClintock: Rim Fire Plan "Tragedy"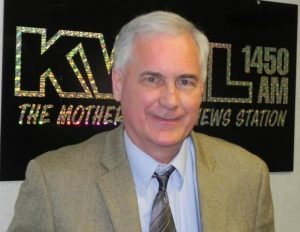 Congressman Tom McClintock

View Photos
Congressman Tom McClintock is not mincing words about his opinions of the Record of Decision for the Rim Fire Recovery Project.
As reported yesterday, the plan was signed by Stanislaus National Forest Supervisor Susan Skalski, and shows the areas where salvage logging will be permitted over the coming months.
"I think it's a tragedy, and it's too little too late," says Congressman McClintock, whose district covers the Rim Fire footprint. "They wasted a whole year preparing this study, during which time the lumber has lost value to insects and decay. With winter approaching, I wouldn't be surprised if they got no bids at this point. And if they do get bids, it will be for a fraction of what the timber would have been worth a year ago."
McClintock points out that he introduced emergency legislation shortly after the Rim Fire was contained, calling for quick salvage logging in the burned area, and removing several environmental constraints. It passed in the U.S. House but failed to receive support in the Senate.
"The environmental left is already threatening to file lawsuits that would further delay this (Rim Fire Recovery Project), and that's why streamlining this process, and protecting against lawsuits, was so important," adds McClintock.
The current schedule calls for receiving bids starting next Wednesday, and awarding logging contracts seven days later.