New Head For Habitat For Humanity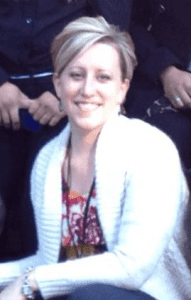 New Tuolumne County Habitat For Humanity Executive Director Trinity Abila

View Photos
Sonora, CA –Tuolumne County's Habitat for Humanity has hired a new Executive Director.  On Tuesday, the Board of Directors unanimously chose Trinity Abila to take over the position.
Abila says, "I'm elated. I think it's a perfect fit."
Perfect because Abila brings 17 years of experience in construction, non-profit, and ministry.  For the past 10 years, she has been the owner of "All Things by Design" a construction and remodeling company in Calaveras County.  Board Chair Margaret McCreary says that experience made her ideal for the position.  One of the Boards top priorities for Abila involves building at the Parrotts Ferry Village.
"We [the Board] would like to increase our building speed there," says McCreary, "She has the background and ability to do that. We would like to see four homes a year or get it up to six a year if that's possible."
It is a challenge Abila says she is ready to take on. "I don't even see it as a challenge. I see it as a wonderful opportunity for both Tuolumne County as well as Habitat to provide affordable housing for families that deserve to raise their kids in good homes."
Abila also is an Architect Draftsman, Interior Designer and a licensed minister.  Her annual salary will be $52,000 a year. Abila lives in Arnold with her husband and two teen-aged boys.   Her first day on the job was Monday.