No Access To Yosemite Valley From Highway 120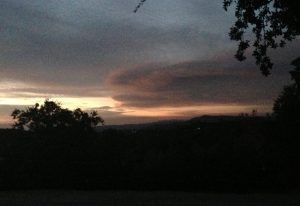 Fire Activity In Yosemite

View Photos
Yosemite, CA — Due to a fire near El Portal, you will not be able to access Yosemite Valley if coming in on Highway 120.
Park officials report that the Big Oak Flat Road (Highway 120) in the park is closed between Crane Flat and El Portal Road. However, if you enter the park from Highway 120 you will still be able to access Tioga Pass.
Yosemite Valley is open, but the only access is via Highway 140 and Highway 41. Yosemite spokesperson Ashley Mayer says the fire is estimated to be 2,100 acres. It is 5% contained. There is a mandatory evacuation order for the community of Foresta, and the area known as Old El Portal. The Crane Flat Campground has also been evacuated. Today the Red Cross Evacuation Center will be open at the Tenaya Lodge in Fish Camp.
A Type 1 Incident Command Team will take over at 6pm.
A special thanks to our community news partners Amy Gladen and David Wheat for sending in photos. They can be emailed to news@clarkebroadcasting.com.