Low Water Levels Close Boat Ramp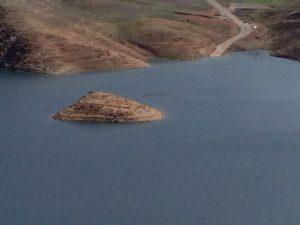 New Melones low water levels

View Photos
Sonora, CA – New Melones Lake is open to boaters, but they can no longer use the Tuttletown Boat Ramp to launch. Beginning today, the Bureau of Reclamation has closed that ramp until further notice due to receding water levels.
The Glory Hole Point boat ramp remains opened. Bureau officials say a lower-level ramp will soon emerge from the water allowing for continued launching there. They also warn boaters that some hazards, like trees, could soon surface on the lake.
All campgrounds, day use areas, visitor center and museum are open.