Swimmer Missing Near Pinecrest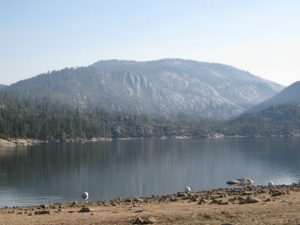 Pinecrest Lake

View Photos
Sonora, CA — A man went missing over the weekend after diving into an inlet above Pinecrest Lake.
The missing person, who officials fear has drowned, is a 26-year-old member of the U.S. Air Force stationed at Travis Air Force Base. He was with a group of friends when he dove into the area known as "Cleos Bath" and never resurfaced.
The Tuolumne County Sheriff's Office was notified at 2:30pm on Sunday, and a search was conducted by its Search and Rescue Team, Tuolumne County Fire Department and the United States Forest Service. The Forest Service is monitoring the area today and an additional search will be conducted when the water flow slows, allowing for a more thorough and safe search. The man's name has not been released as authorities are still in the process of notifying family members that live out of state.