Kampa Remains Active On Local Water Issues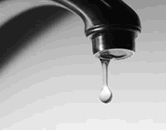 Water

View Photos
The former General Manager of Tuolumne Utilities District (TUD) remains active in Tuolumne County, advising residents, businesses and utility companies on long term solutions in responding to the drought conditions.
Pete Kampa was Thursday's KVML "Newsmaker of the Day".
Kampa has over 20 years of special district management experience and served 15 years on the Board of Directors for the California Special Districts Association (CSDA), where he was appointed to serve as its President for 2014.
Additionally, Kampa served on legislative committees for CSDA, Association of California Water Agencies (ACWA) and Mountain Counties Water Resources Association.
Today, Kampa is on the Board of Directors for the Tuolumne County Building Industry and through his new company, Kamp Community Solutions, he discusses strategies which he hopes will lead to integrated and sustainable water solutions and services.
Kampa discussed a few of the new technologies and how to best utilize grey water.
According to Kampa, "I don't have the kind of quick bullet points that we've all become so accustomed to. My solutions are many, and on both sides of the aisle.  We must be resolute and strategic within our communities and truly listen to each other's interests; because within them lies commonality from which to agree."
For more information, call (209) 694-7023.
The "Newsmaker of the Day" is heard every weekday morning on AM 1450 KVML at 6:45, 7:45 and 8:45am