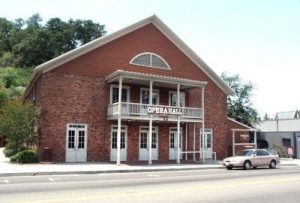 Sonora Opera Hall

View Photos
Sonora, CA — Hear from candidates vying for your vote in the Mother Lode at forum in Sonora.  The Tuolumne County Farm Bureau is hosting the event. Each candidate will have four minutes to speak followed by three minutes of questions and answers from the audience.
Former Farm Bureau President Sasha Farkas says, "We discourage the candidates to talk about other candidates in the race.  We want them to talk about themselves and what good they can do so it's not a debate."
The forum will be held Monday, April 14 at 6 p.m. at the Opera Hall in Sonora.  The event is open to the public.
Attending, will be candidates in the following races:
Assessor-Recorder
Tax Collector
Superintendent of School
Tuolumne County Board of Supervisors District 2
Sonora City Council
8th District State Senator
Congressional District 4