Hit And Run Suspect Wanted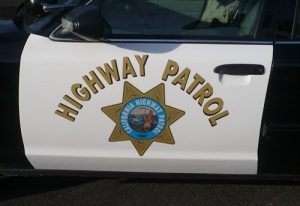 CHP Patrol Car Logo

View Photos
Sonora, CA — The CHP wants your help to find the driver involved in a hit and run crash.  The wreck happened just before 9 p.m. on Thursday in Tuolumne County.
The CHP reports a red 1999 Dodge Ram pickup registered to Daniel Jones of Sonora was on Racetrack Road and for unknown reasons went off the roadway.  The truck then smashed into a tree. The driver left the scene before emergency crews arrived. Officers searched the area, but could not find the driver. The CHP reports the driver was last seen running up West Walnut Drive.  Witnesses described him as approximately 20-25 years old.
The investigation into the identity of the driver is ongoing.  If you have any information regarding the crash, contact the CHP at 209-984-3944.