Marijuana Access Stays The Same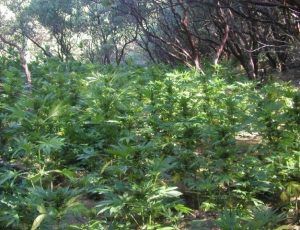 Marijuana Field

View Photos
Sonora, CA — Tuolumne County Supervisors held a public hearing about zoning ordinance changes addressing medical marijuana cultivation and selling. An amended motion to table the issue was eventually passed unanimously after much public input.
Tuolumne County Community Resources Agency Director Bev Shane said "The zoning ordinance right now would not allow a dispensary or a collective in the county itself."
Sheriff Jim Mele, followed by District Attorney Michael Knowles, later addressed the issue of current marijuana growth. D.A. Knowles said the technical term for permitted marijuana growth in Tuolumne County was whatever is "reasonable and necessary for their medical needs." A recommendation from a physician is needed, but there was no further clarification permitted as to what is considered a legitimate recommendation. Further discussion on the issue was not allowed during the meeting.
All the Board members explained their reasons for being in favor of tabling the ordinance until November. Board Chair Evan Royce asked for comments from the packed meeting room on the issue of tabling the ordinance. After 14 comments, most urging that the ordinance not be tabled, the motion was amended.
Supervisor Karl Rodefer said, "The ordinance in its current form I think is clearly, for most people, not exactly what they want to see. That ordinance is the product of a pretty extensive committee action. It has been through the planning commission and their recommendation is, it needs more work. For that reason only, I would be in favor of not passing the ordinance in its current form or sending it back. I do agree that at the right moment; it maybe November, it may be sometime prior to that, obviously, if things change between now and then, but at the right moment, I think the right way to do that is to involve the community in that process."
Rodifer added, "Whether recreational use gets legalized in November or not, medical use is still going to be an issue." He added, "It is important enough that we need to do it the right way. For that reason, I don't want to rush into it. We are not running away from the issue."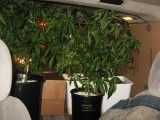 Supervisor Randy Hanvelt requested information from Director Shane about a better time for a committee to address the issue. She said it would be difficult to make time.
Supervisor Evan Royce said that this summer they could start to gather names to be on a committee related to a zoning ordinance change.
Supervisor John Gray still wanted to hold off on forming a committee until November.
Supervisor Sherri Brennan said in April it would be known what related ballot measures will be in the November election. She said if nothing is on the November ballot, or something unforeseeable happened, they would address that issue. The vote to table the issue passed unanimously.
The ordinance that was developed and tabled was created by a group put together by County Counsel Sarah Carrillo. Members included Deputy County Counsel Carlyn Drivdahl, Health Officer Dr. Todd Stolp, Under-Sheriff Bill Pooley, former Under-Sheriff Keith Lunney, CRA Director Bev Shane and District Attorney Michael Knowles.
For details about the Ordinance view "Balance Key To Marijuana Ordinance".
Update: The State of California passed three laws, including AB266, to regulate medical marijuana on October 9, 2015.