California Does An About-Face On School Mask Mandate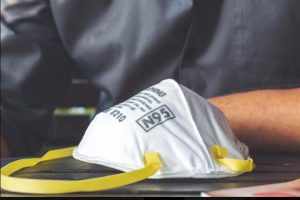 N-95 mask

View Photo
Sacramento, CA — After initially telling schools they must send students home if they refuse to wear masks indoors, California public health officials unexpectedly changed course and have put the decision on enforcement in districts' hands.
Last week, state health officials said students and staff at schools must continue to always wear masks indoors, even if they are fully vaccinated. Details on those new rules were released Monday afternoon with a requirement stating that schools "must exclude students from campus if they are not exempt from wearing a face-covering under (the rules) and refuse to wear one provided by the school."
That reignited criticism of Gov. Gavin Newsom, who is facing a recall election in September. Surprisingly, a few hours after releasing the rules, the state changed them to still require masks indoors at schools at all times, but instead, local districts can decide how to enforce that rule. It is something that districts have been doing throughout the pandemic.
Districts could face some tough decisions due to the state rules. All California schools are required to resume in-person instruction when the school year starts. Last week Newsom signed a new law that requires districts to let students complete their work at home if their parents or guardians say coming to school puts their health at risk. Also, the rules state that districts must let students complete their work at home if officials send them home for refusing to wear masks. Critics say those rules put the burden on districts as they are now obligated to provide independent study as well in classroom learning.
The state plans to review the rules and possibly change them by Nov. 1.