CHP: Dangerous Night Ahead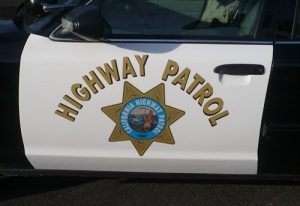 CHP Patrol Car Logo

View Photos
San Andreas, CA — New Year's Eve is traditionally one of the more dangerous nights to be out on the road, so the CHP will be stepping up enforcement.
A statewide Maximum Enforcement Period will start at 6pm Tuesday and continue until 11:59pm on Wednesday.
"We want to remind folks that the designated driver program does work, so please plan ahead," says San Andreas based CHP Officer Jaime Castillo. "New Year's is always sort of dreadful for us simply because people sometimes fail to make that right decision, whether its drinking and driving, or even homeowners that are shooting weapons up into the air, and things like that."
Last year the CHP held a four day Maximum Enforcement Period because of its proximity to the weekend. During that span a total of 41 people were killed in collisions statewide.
Officer Castillo notes that if you spot a suspected drunk driver on the roadway you should try to call 911 and report the type of vehicle, its location, color and license plate number.