Council Will Look At Salary And Benefits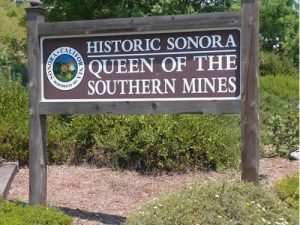 City Of Sonora

View Photos
One of the items on tonight's Sonora City Council agenda calls for a discussion about councilmembers salaries and benefits.
The issue was discussed at a recent council retreat on November 5th, and city staff will be directed on whether to look into potential changes. Council members receive a stipend, and those elected prior to June 10, 2010 have been allowed to participate in the city's health benefit program.
The Council will also vote on whether to close down roads for the upcoming "Tuolumne County Christmas Train" event. The Sonora and Twain Harte Rotary Clubs have made arrangements with Sierra Northern Railway and Railtown 1897 to bring the Sierra No. 3 steam engine to the city for a community event. The engine would be staged along Hospital Road, adjacent to the former Tuolumne General Hospital. The event is scheduled from December 13th from 5-8pm.
As reported previously, the council will also vote on items related to the expansion of the Dragoon Gulch Trail. Click here to read an earlier story. Tonight's meeting begins at 5pm at Sonora City Hall.