Frog Fair Jumps On New Slogan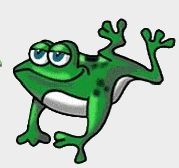 Jumping Frog Jubilee

View Photos
Angels Camp, CA — The Calaveras County Fair and Jumping Frog Jubilee revealed its 2014 slogan and it includes the whole barnyard. The theme is "Fun for the Whole Herd". That slogan will work well as fair officials also announced cowboys and bulls will take center stage again. Fair Manager Laurie Giannini says the fair has not had a rode since the 1990's so they have brought it back. It will be a professional rodeo with broncs, barrel racing, bull dogging, team roping, clowns.

The Mother Lode Round-up in Tuolumne County features a rodeo. It is a week before the Fair but Gianni does not believe the two events will be competing for fair goer's wallets. Gianni says, "We are not worried about that at all because people who love rodeo, love rodeo! Hopefully, we can work with the Round-up and it would be really cool to offer people a package deal. Two weekends of rodeo!"
The 2014 Calaveras County Fair and Jumping Frog Jubilee will be held May 15 through 18.