School Unification Petition Submitted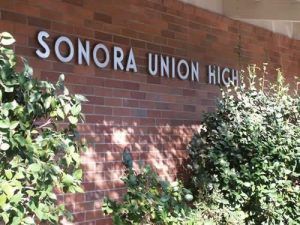 Sonora High School

View Photos
Sonora, CA — The petition to get a Tuolumne County School unification measure on the 2014 ballot has been submitted to the proper county officials.

Tuolumne County Committee for the Unification of Resources for Education (TuCCURE) says today they gave the petition to the county's election, legal counsel and Board of Education offices to look over. Those offices will make sure it meets state requirements, but will not have a say in whether the petition gets on the ballot. That will be up to voters and how many sign the petition. The group will need 25% of the registered voters in each of the 11 school districts.
TuCCURE Member Domenic Torchia explains,"For example, the Sonora High School District would be 22,400 voters of which 25% would be 5,600 signatures needed. That's just one out of 11 districts that we need to get."
The total number need to get the petition on the November 4, 2014 ballot is 15,000. Torchia is confident they will reach that goal, "100% totally. I think people will look at this and say there is no reason not to do this."
The group says they were going to submit the petition in August, but were delayed by the Rim Fire.
Click here for an earlier story outlining the group's unification plans and here to view the petition.