Thunderstorms May Return To The Sierra Nevada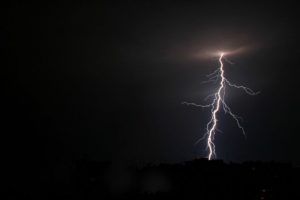 Lightning at night

View Photos
According to the National Weather Service, there is an increasing threat of thunderstorms in the Sierra Nevada through Wednesday.

Fire starts may be possible with frequent lightning and gusty, erratic winds.
Isolated afternoon thunderstorms with dry lightning are possible along the Sierra crest both Friday evening and Saturday afternoon and evening.
Stronger storms from Sunday through Wednesday may produce heavy rainfall capable of localized flooding.
Isolated thunderstorms and sprinkles could also affect the Sierra Nevada foothills from Sunday night into Monday.
Hikers, campers and outdoor enthusiasts should closely monitor the latest forecasts.